Specialist (f/m/x) for Artificial Intelligence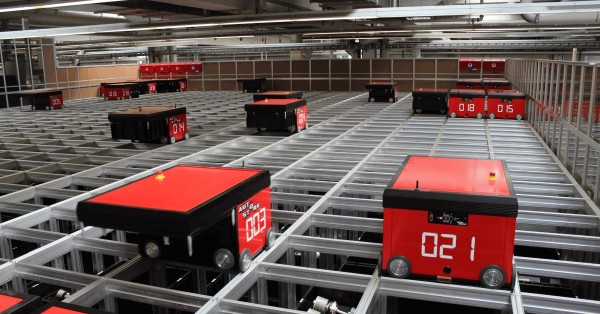 Artificial Intelligence, Digital Factory
Drive & Automation Technology
Senior (f/m/x), Specialist (f/m/x)
Full-Time
ASAP
Permanent
In this position you play a crucial role in moving society towards a more intelligent future. Revolutionize manufacturing applications with advanced algorithms. Create intelligent products to make fabrics even more efficient. Start your career now & take part in the future 4.0 at one of the most modern digital flagship factories in Germany!
All Details on the Position
All Details on the Position:
Company Your Employer:
(Producing) Industry & Mechanical Engineering
Internet & Information Technology
High investment in employee training
High degree of innovation
Globally active company
Cross-industry relevance
High value of fairness & health care
Perspective Your Opportunities:
In-house Training & Development Center
In-house Academy
Internal & external training
Any time in consultation with management
Individually customizable
Comprehensive training program
Various career paths possible
Variety of career / promotion opportunities
Permanent contract
Future-oriented area of responsibility
Growing & persistent industry
Daily Routine Your Everyday Life:
Flexible
Monday - Friday
No weekend shifts
No on-call duty
Salary Your Reward:
Between
75.000
and
85.000
Euro
Gross
Base salary
Per year
Qualification dependent
Collective agreement
Payout in
13.24 monthly salaries
Christmas bonus
Vacation bonus
Various shareholding programs
Various other employee offers
e.g.
Attractive models of salary conversion
Company pension plan
Company physician
Paternity leave
Health offers / health campaigns
Dealer discounts
Own kindergarten / nursery places
Inhouse equity program
Job-ticket for public transport
Mobile working
Sports offers (soccer / volleyball / fitness)
Subsidized lunch
Benefits for insurance / bank offers
Colleagues Your Team:
10-15 direct colleagues
5-6 colleagues per team
Software Developer
Requirements Your Qualification:
Experience
Minimum:
2 years
In data analytics & machine learning
or
Computational mathematics on embedded devices
Advantageous:
Publication record
Skills
Required:
Strong software development skills in particular in Python, C++ or Java
Knowledge of analytical libraries
Modern analytical frameworks & analytical development frameworks
Domain knowledge in mechanical engineering, control engineering or automation systems
Advantageous:
Experience with agile development like SCRUM
Massive parallel processing (Hadoop, Spark)
Stream analytics (Storm, Spark Streaming)
Relational databases
Experience in Unit / Automated Testing
Flexibility
Communication skills
Openess
Teamwork
Endurance
Analytical
Solution-oriented
Cross-functional
Hands-On
Proactive
Education
At least
Bachelor
Master
or
Diploma
Advantageous:
PhD
Natural Sciences
Engineering
IT & Technology
English
Fluent
Advantageous:
German
Tasks Your Responsibilities:
Tasks
Revolutionizing Manufacturing Applications with advanced Algorithms
Design & implementation of innovative technologies & algorithms
(From an idea to a software system)
Development of sophisticated algorithms & implementing them as efficient high-quality software
Identification of new data-related business opportunities in the manufacturing area
(e.g. Internet of Things & Edge Computing)
Advancement of technology & creation of invention disclosures
Hands-on Coding in Product Quality
Implementation of creative solution concepts
Python
C++
Matlab
JetBrains IDE
LINUX
SINUMERIK
Responsibility
Colleagues
Employees of other teams
One / few superiors
Freelancers / suppliers / external service providers
Location Your Surrounding:
Financial relocation support possible
Easy access with public transport
Sufficient parking (free)
Idyllic setting
Numerous shops for everyday needs
e.g.
Supermarket
Extensive lunch offer
Short distances to colleagues
Flexible working environment
Laptop
Additional screen(s)
Ergonomic equipment
Smartphone
Individual materials available on request
Feedback culture
Familial interaction
Direct / extensive communication
Guidance at eyelevel
Collegial cohesion
Positive working atmosphere
Christmas party
Start-up mentality
Kitchen
Free coffee / tea
Interested? We'll answer questions & put you in touch:
Check suitability & express interest (without any obligation).
START THE TEST
Send questions or documents for confidential review.
SEND MAIL