Business Functional Analyst (f/m/x) for Non-Financial Risk Management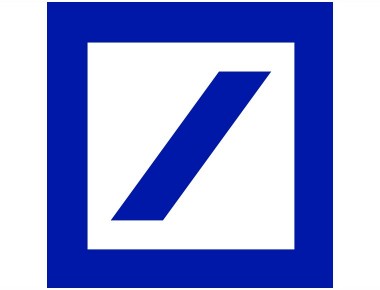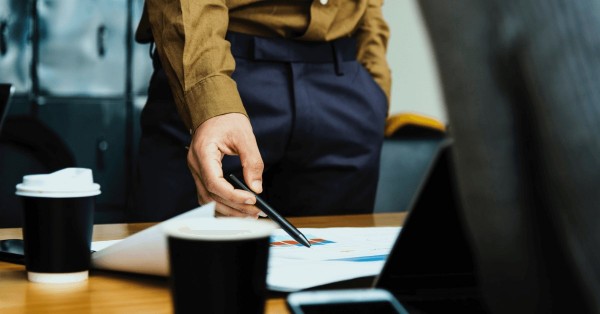 Non-Financial Risk Management, Change Management, IT
Banking & Finance
Senior (f/m/x), Specialist (f/m/x)
Full-Time
ASAP
Permanent
Unleash your full potential in agile IT projects covering a wide range of Non-Financial Risk Management related issues. In this position you are responsible for functional analysis & all subsequent steps of the change process. Benefit from a young & dynamic team & a working environment with extensive creative freedom. Evolve in the innovative surrounding of the Pioneer of digitization. Simultanously benefit from the security of an international corporation.
All Details on the Position
All Details on the Position:
Daily Routine Your Everyday Life:
Flexible
Trusted work time
Monday - Friday
No weekend shifts
Colleagues Your Team:
Tasks Your Responsibilities:
Tasks
Agile projects covering a wide range of Non-Financial Risk Management related issues
Ownership of assigned tasks spanning the entire change project life cycle
Overseeing implementation to ensure end-to-end optimization
Documentation & analysis of existing processes
Submission of proposals for targeted improvements
Reviewing IT functional specification documents
Challenging departments to achieve optimization
Communication across all levels of the organisation & exchange specialist for process improvement
Managing & executing user acceptance tests (UAT)
Providing professional support & assisting with application validation/smoke-testing
Maintaining a close dialogue with relevant stakeholders
Attending project meetings & preparing presentations for senior management
Handling ad hoc requests & performing tasks at short notice
Working within an extended project team with personal ownership for key deliverables
SQL
MS Excel
MS Access
JIRA
Python
VBA
Confluence
Scrum
Responsibility
Colleagues
Employees of other teams
One / few superiors
Freelancers / suppliers / external service providers
Location Your Surrounding:
Accessibility:
Easy access with public transport
Sufficient parking (free)
Numerous shops for everyday needs
e.g.
Pharmacy
Bakery
Various restaurants
Drugstore
Diners / fast food restaurants
Supermarket
Shopping opportunities
Discounted canteen
Open-space office
High comfort
Air conditioning
Modern equipment
Short distance to colleagues
Desktop computer
Additional screen(s)
Individual materials available on request
Feedback culture
Familial interaction
Direct / extensive communication
Guidance at eyelevel
Collegial cohesion
Positive working atmosphere
Christmas party
Start-up mentality
Kitchen
Free coffee / tea
Free water
Changing rooms
Shower(s)
Company Your Employer:
Banking & Financial Services
Leading global bank
Most important change & innovation driver in the industry
Focus on appreciation & individual development opportunities
Requirements Your Qualification:
Experience
Minimum:
2 years
In business functional analysis
e.g.
as
Business Functional Analyst
Test Manager
Data Analyst
Skills
Required:
Proficiency in the use of database tools (SQL)
Capacity to handle large volumes of data
Affinity for numbers
Ability to conceptualise complex process flows
JIRA
Experience in an agile environment
Advantageous:
Basic understanding of the regulatory environment in the Financial Industry
Basic knowledge of risk management
Project Management Skills
Confluence
Self-confidence
Communication skills
Service mentality
Ability to embrace change as a key business driver
Ability to perform under pressure
Displaying team spirit
Analytical
Solution-oriented
Presentation Skills
Cross-functional
Hands-On
Organized
Education
Bachelor
Master
or
Diploma
Quantitative / Science-related discipline
e.g.
Natural Sciences
IT & Technology
Business & Economics
Finance
English
Fluent
Advantageous:
German
Perspective Your Opportunities:
In-house Training & Development Center
Any time in consultation with management
Technical seminars / trainings
Individually customizable
Comprehensive training program
Various career paths possible
Variety of career / promotion opportunities
Permanent contract
Future-oriented area of responsibility
Growing & persistent industry
Salary Your Reward:
Between
45.000
and
55.000
Euro
Gross
Base salary
Per year
Qualification dependent
Christmas bonus
Bonus on-top
Various shareholding programs
Various other employee offers
e.g.
Company pension plan
Health offers / health campaigns
Dealer discounts
Sports offers (soccer / volleyball / fitness)
Benefits for insurance / bank offers
Interested? We'll answer questions & put you in touch:
Check suitability & express interest (without any obligation).
START THE TEST
Send questions or documents for confidential review.
SEND MAIL