Senior Lead Systems Engineer (f/m/x) for ORION ESM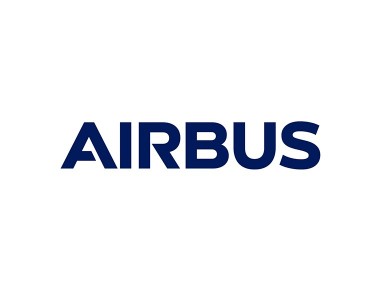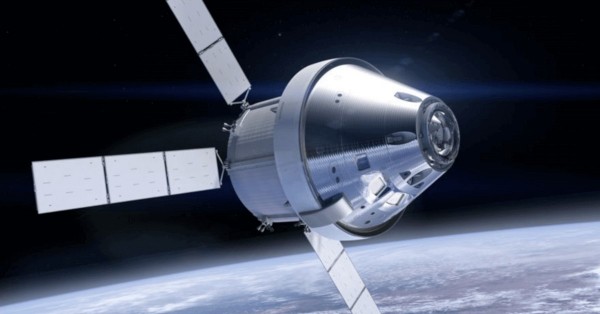 On-Orbit Services & Exploration Missions, Systems Architecture
Aerospace, Spacecraft Design & Integration
Senior (f/m/x), Specialist (f/m/x)
Full-Time
ASAP
Permanent
It's not rocket science...oh wait - it is! Unleash your full potential in building the first "human transport rated" spacecraft in Europe, maintaining the highest standards of safety & quality. ORION is NASA's next spacecraft to send humans further into space than ever before, beyond the Moon & even to Mars. In this position you are responsible for the successful development, integration, test & qualification of the ESM. Become the leading part of manned space explorations & enjoy being part of the European market leader in space business.
All Details on the Position
All Details on the Position:
Company Your Employer:
Airbus - Division Airbus Defence & Space GmbH
Airbus - 130.000
Airbus Defence & Space GmbH - 32.200
Worldwide leading company in the field of aerospace & related services
European market leader in various fields
European number 1 in space business (worldwide number 2)
Tasks Your Responsibilities:
Tasks
Send humans into deep space via Moon to Mars
Be responsible for one European Service Module (ESM) development, integration & qualification
Act as project technical authority during complete project life cycle
Provide electricity, water, oxygen & nitrogen as well as navigation & temperature control with ESM
Technical responsibility for system development, test & physical architecture
Ensure system consistency through design, integration & test
Perform technical management of a complex system & industrial org.
Coordinate a multidisciplinary / international team
Capture customer needs & transfer that into technical solutions
Make continiously improvements of processes & tools to minimize expenses
Lead system modelling & optimize design V & V by using appropriate methods & tools
Lead system analysis e.g. dependability & safety
MS Office
Requirements Management
e.g. with
DOORS
Responsibility
2 superiors
(Project Lead & Line Manager)
Technical consultancy with Lead SE peers in Orion program
Multidiciplinary / international team
(across sites)
Customer: ESA
Interaction: NASA & international partners / companies
Agencies
Suppliers
Daily Routine Your Everyday Life:
Flexible
Freely selectable
In consultation with the team & HR
Frequently (in accordance with tasks)
2 - 4 days per month
Multi-day trips
National
Across Sites
e.g. near Stuttgart & Munich
and
Worldwide
e.g. France (Toulouse) & USA
Colleagues Your Team:
Diverse / From young to old
Reporting to
Delivery Manager (DM) in the Orion Project
Line Manager of System Architecture in the department hierarchy
Lead SE peers in Orion program
Requirements Your Qualification:
Experience
Minimum:
10 years
Extensive Lead Systems Engineering experience
Highly appreciated:
Experience with (human) space-(flight) agencies e.g. NASA, ESA
Lead Systems Engineer (f/m/x)
Systems Architect (f/m/x)
or
Other function/position with strong leadership requests
Aerospace & Aviation
or
Related industries with mission & safety critical applications
Skills
Required:
Extensive experience in space infrastructure
Strong focus on phase C/D at prime level
Deep knowledge in technical project management
Working experience in very challenging program/project environment
Able to consider technical (quality), schedule & budget in daily actions
Advantageous:
Knowledge in ESA ECSS
Leadership skills
Determination
Flexibility
Openess
Self-confidence
Negotiation skills
Act with integrity as foundation for
The company's success
Reputation
and
Sustainability
Ability to adapt proactively to change & motivate others
Build team spirit regardless of organisation & geographic proximity
Awareness of any potential compliance risks
Empower team members by delegation with pass/fail criterias
Demonstrate self-confidence & trusts by delegation of responsibilities
Education
Bachelor
Master
Diploma
or
PhD
e.g.
in
Engineering
or
Aerospace & Aviation Engineering
English
Business fluent
Advantageous:
German
or
Other languages
Salary Your Reward:
More than
100.000
Euro
Gross
Target salary
Per year
Basis for negotiation
AT-contract (non-pay-scale), with variable compensation
Various other employee offers
e.g.
Company pension plan
Company physician
Health offers / health campaigns
Extensive social benefits
Participation share program/purchase
Perspective Your Opportunities:
Upon request
Any time in consultation with management
Individually customizable
As needed
Technical seminars / trainings
Performance-related
Various career paths possible
Variety of career / promotion opportunities
Permanent contract
Future-oriented area of responsibility
Location Your Surrounding:
Financial support for relocation
Low cost of living
Accessibility:
Easy access with public transport
Sufficient parking (free)
Close connection to airport, train station & motorway
Positive work life balance
Extensive lunch offer
Family friendly city & surrounding
Multiple Airbus Divisions on site
Modern office structure
Individual materials available on request
Smartphone
Laptop
Additional screen(s)
Flat hierarchies
Direct / extensive communication
Feedback culture
Collegial cohesion
Positive working atmosphere
Highly inspired & motivated team due to program goals
International team
Sports activities
Interested? We'll answer questions & put you in touch:
Check suitability & express interest (without any obligation).
START THE TEST
Send questions or documents for confidential review.
SEND MAIL