Product Manager (f/m/x) Microscopy in Shanghai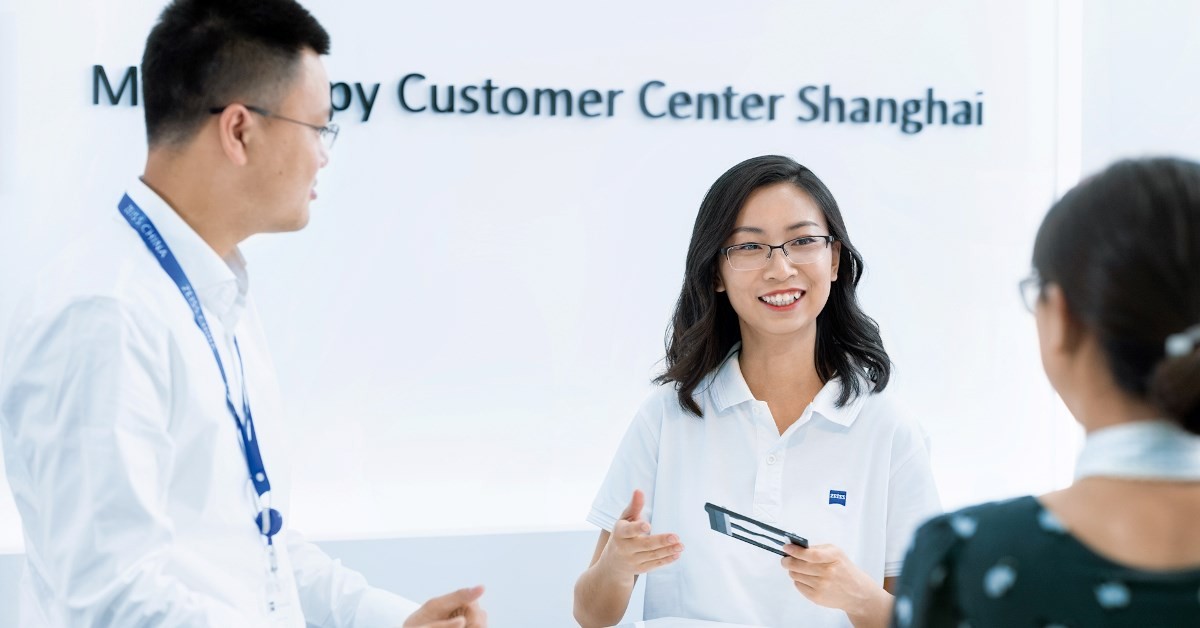 Product Management
Microscope products
Professional, Senior
Full-Time
ASAP
Permanent
You're keen on Natural Sciences & have always been fascinated by microscopes? In this role you are globally responsible for the product management of light microscopes. Your working location is Shanghai. Accompany products throughout the entire product life cycle - from determination of market demand to market exit. Simultaneously benefit from sky-high perspectives, excellent job security & attractive general conditions at the global high-tech leader Zeiss.
All Details on the Position
All Details on the Position:
Process This is your everyday work:
Core working hours
9am
to
6pm
Flexitime
Business Casual
Business for client contact
International
Occasionally
About 1 trip per month
Colleagues This is your team:
Project-dependent
5-10 direct colleagues
Stakeholders incl. Sales, R&D & Production
50-100
Diverse / From young to old
English
Chinese (Mandarin)
Reporting to
Global Head of Product Center & FOB Volume Products
Tasks These are your responsibilities:
Tasks
Management of the life cycle of microscopy products
Definition of product roadmap, product portfolio & positioning of the product together with Business Sectors
Evaluate global microscopy market including competitive landscape
Conduct user research & define product requirements & acceptance criteria
Take ownership of products during the product development process
Generate technical information for the products & provide 3rd level support
Support market launches & sales activities
Drive innovation & creation together with Business Sectors
Interfaces to a variety of other functions in Germany & across the world (R&D, Sales, Business Sector, Production)
Responsibility
Colleagues
Employees of other teams
Customers
Business Partners
One / few superiors
Compensation This is what you earn:
Fully paid Annual Leave
Performance-based bonus
Medical Insurance
Numerous additional remunerations
e.g.
Health offers / health campaigns
Company pension plan
Job-ticket for public transport
Qualification This is what you should bring:
Experience
Minimum
2 years
In product management, sales or field application
and
Hands-on experiences in using light microscopes
Advantageous:
For cell biology (including cell assays & fluorescence imaging) & pathological analysis
e.g.
as
Product Manager (f/m/x)
Business Development Manager (f/m/x)
Sales Manager (f/m/x)
Product Developer (f/m/x)
Advantageous:
Biology, Chemistry & Life Sciences
Medicine & Research
Skills
Required:
Sense of understanding capabilities of technical instruments
Experience in evaluation of customer problems & solution providing
Advantageous:
Microscopy application knowledge
Knowledge of international microscopy market & related market segments
Capability to write technical & application documentation
Communication skills
Teamwork
Proficient in active listening
Empathy
Cultural Sensibility
Flexibility
Self-confidence
Sociableness
Humor
Professional
Cooperative
Cross-functional
Quality-oriented
Organized
Analytical
Process-oriented
Creative
Client-oriented
Education
At least
Master
Diploma
or
PhD
Alternatively:
More than 3 years of product management for microscopes
Chemistry, Physics & Biology
Natural Sciences
English
and
Chinese (Mandarin)
Business fluent
Readiness to travel globally
Working permit in China through citizenship or existing work visa
Perspectives These are your chances:
Individually customizable
In-house Training & Development Center
Comprehensive training program
Internal & external training
Soft-skill trainings
Technical seminars / trainings
Variety of career / promotion opportunities
Various career paths possible
Performance-related
Management career possible
Specialized career possible
Future-oriented area of responsibility
Growing & persistent industry
Permanent contract
Company This is your employer:
Carl Zeiss (Shanghai) Co., Ltd.
Optics
Optoelectronics
Medical technology
Semiconductor Technology
Leading global technology company
Offices in nearly 50 countries
25 Research & development centers
Technology leader in the microscope market
Foundation-owned company
Sustained high spending on research & development
Founded in Jena (Germany) in 1846
Location These are your surroundings:
Easy access with public transport
Accessibility:
Subway / Underground station
Sufficient parking (free)
Modern office building
Bright rooms
Modern equipment
High comfort
Short distances to colleagues
Air conditioning
Individual materials available on request
Ergonomic equipment
Smartphone
Laptop
Positive working atmosphere
Comfortable atmosphere
Direct / extensive communication
Feedback culture
Collegial cohesion
Various team events / company trips
Refrigerator
Microwave
Free coffee / tea
Lounge
Interested? We'll answer questions & put you in touch:
Send questions or documents for confidential review.
SEND MAIL