Embedded Engineer (f/m/x)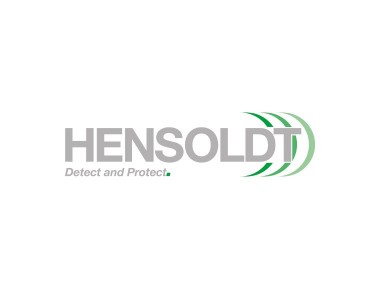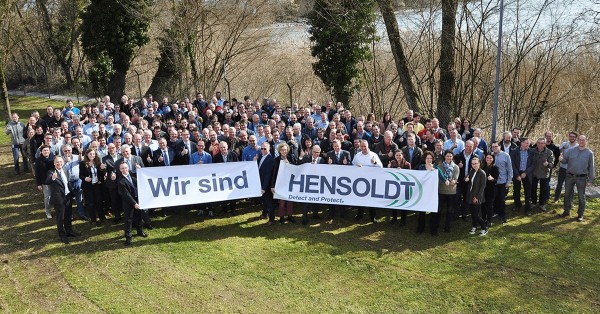 Embedded Development
Secure Embedded Systems
Young Professional (m/f), Junior (m/f) with initial work experience
Full-Time
ASAP
You want to unleash your full potential in the challenging development of the latest technology? In this position, you develop cutting edge technology in the field of high secure embedded systems. At the Innovation-Pioneer in Cyber & IT Security you benefit from extensive development opportunities. Start in a highly motivated startup environment with greatest freedom & the financial security of a corporate group at the same time.
All Details on the Position
All Details on the Position:
Company Your Employer:
HENSOLDT Cyber GmbH
Jointly created by HENSOLDT & Secure Elements
11-20 at HENSOLDT Cyber GmbH
4,000 at HENSOLDT Group
(Producing) Industry & Mechanical Engineering
Internet & Information Technology
Pioneer in Technology & Innovation in Cyber & IT Security
Turnover of over 1 billion € / year at HENSOLDT Group
Market leader in civil & military sensor solutions at HENSOLDT Group
Tasks Your Responsibilities:
Tasks
Development of Operating System Components
(e.g. for Industry 4.0)
Create / port components to run on top of the seL4 micro kernel, especially:
Low level drivers for peripherals
Higher driver stack layers (USB, Ethernet) & libraries
Applications implementing customer-driven use cases
Create test plans & test cases
Extend continuous integration system
Improve development tools
Support formal verification of software modules
TCP
UDP
TLS/SSH/HTTP
RISC-V
C
Responsibility
Colleagues
Employees of other teams
Requirements Your Qualification:
Experience
First Experience
in
Embedded Development
(e.g. as a Working Student / Intern)
Skills
Required:
System programming
Proficient in C / C++
Proficient in scripting languages
Micro kernel based operating systems (ideally seL4)
Debugging
Understanding of network protocols (TCP / UDP, TLS / SSH / HTTP)
or
Understanding of USB device classes & drivers
Advantageous:
Device driver development & design of driver / application stacks
Understanding of processor architectures & assembly language (ideally RISC-V)
Background knowledge on security & cryptography
Interest in formal verification (Isabelle/HOL)
Sociableness
Flexibility
Cultural Sensibility
Openess
Analytical
Hands-On
Solution-oriented
Performance-oriented
Education
Apprenticeship
Bachelor
Master
or
Diploma
IT & Technology
or
Related
Required:
English
Fluent
Advantageous:
German
Daily Routine Your Everyday Life:
30 hours / week
to
40 hours / week
Flexible
45 min. lunch break
Very flexible
In consultation with the team
Project-dependent
Rare
Daytrips
National
Colleagues Your Team:
10-15 direct colleagues
Project-dependent
Diverse / From young to old
Location Your Surrounding:
Accessibility:
Express bus to downtown Munich (15-20 min.)
Bus stop
Motorway connection
Sufficient parking (free)
Sufficient secured bicycle stands
Numerous shops for everyday needs
e.g.
High class canteen
Extensive lunch offer
Various restaurants
Diners / fast food restaurants
Bakery
Supermarket
Residential area
High comfort
Modern office building
Modern equipment
Individual materials available on request
Laptop
iPhone
Flat hierarchies
Comfortable atmosphere
Collegial cohesion
Kitchen
Microwave
Modern coffee machine
Shower(s)
Changing rooms
Salary Your Reward:
Up to
90.000
Euro
Per year
Basis for negotiation
Experience dependent
Success-based bonus on-top
Numerous additional remunerations
e.g.
Meal allowance
Subsidized lunch
Health offers / health campaigns
Dealer discounts
Job-ticket for public transport
Physiotherapy centre
Sabbatical possible
Social counselling (also for relatives)
Subsidized gym
Perspective Your Opportunities:
In-house Academy
Individually customizable
Internal & external training
(e.g. 4 Weeks of Training in Sydney)
Various career paths possible
Variety of career / promotion opportunities
Performance-related
Crisis-proof position
Permanent contract
Future-oriented area of responsibility
Growing & persistent industry
Interested? We'll answer questions & put you in touch:
Check suitability & express interest (without any obligation).
START THE TEST
Send questions or documents for confidential review.
SEND MAIL