Job Post no longer active
Senior Hardware Engineer (f/m/x)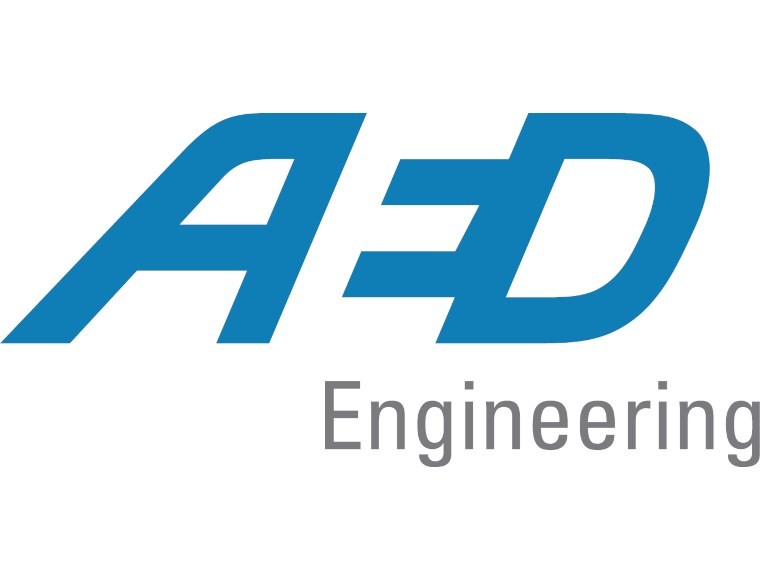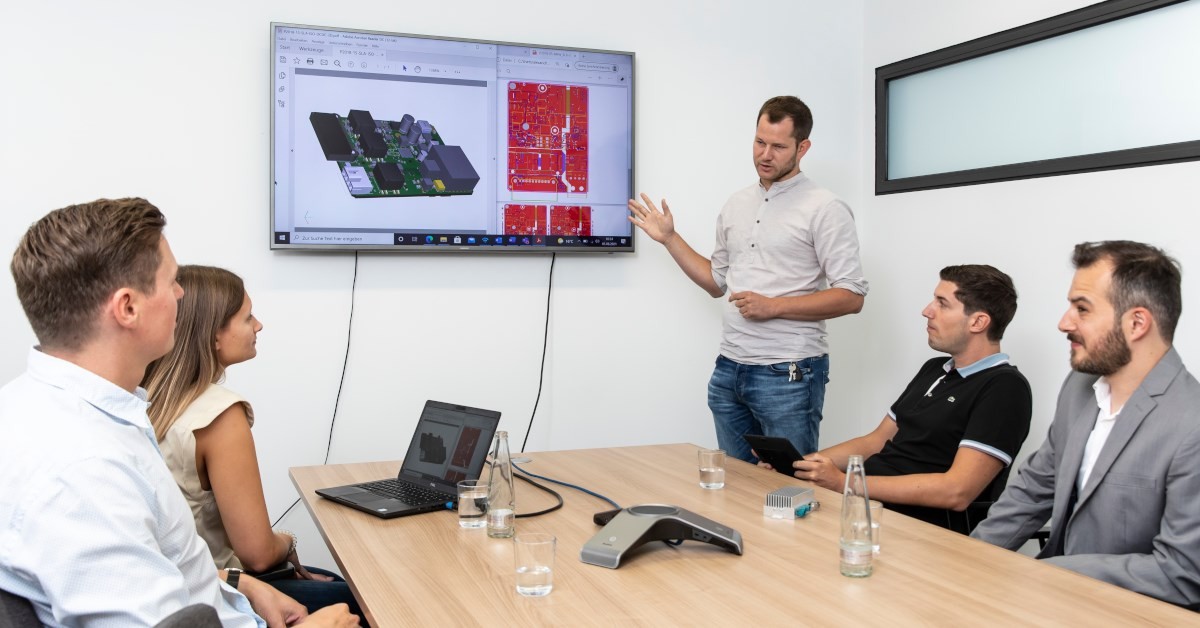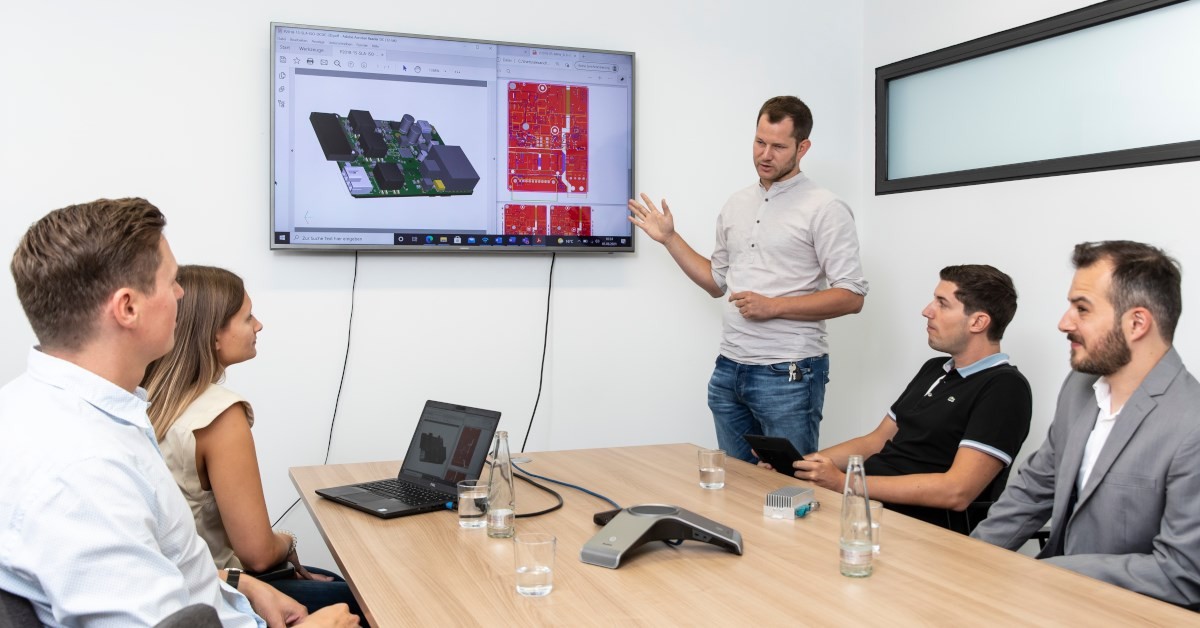 Hardware Development, PCB Design , Embedded systems
Embedded electronics, Automotive Electronics
Senior
Full-Time, Part-Time (from 35 hours / week)
ASAP
Permanent
You appreciate teamwork and are passionate about developing new hardware for the automotive sector? In this role you will develop and design hardware architecture as a first tier supplier for automobiles such as lighting, interiors as well as interior design based on customer requirements. Become part of a great team with flat hierarchies, benefit from a flexible working model and decide which projects you want to work on. Look forward to a 3000€ annual training budget, an appreciative employer and further attractive conditions.
All Details on the Position
All Details on the Position:
Tasks
Develop concept and hardware architecture design
as well as
Provide specification
based on
Customer requirements
Hardware development with Altium Designer
including schematics, BOM creation & PCB layout
for automotives
such as
lighting
interior design
camera assistant
Comprehensive support in the project
from
Understanding the EMC requirements & work out all the design
e.g.
thermal
EMC
functional safety
to have the product meeting all EMC requirements
via the
Definition of layout constraints & HW Project plan
Manage, monitor & report project risks
up to the
Planning & Execution of product Hardware validation
as well as
Analysis of EMC issues & work out the solution
to pass the tests taking product cost into consideration
Documention and specification of Hardware design
Worst-Case-Analysis
Altium Designer
PSPICE
ECAD
Atlassian Tools
Responsibility
Colleagues
Employees of other teams
One / few superiors
Suppliers
Customers
Participation in business success
Various other employee offers
e.g.
Mobile working
flexible working hours
Training Budget
Individually customizable
Upon request
Internal & external training
Training Budget 3.000,00 p.a.
Performance-related
Various career paths possible
e.g.
Professional career as a Principal Engineer (f/m/x)
Management career as a team leader (f/m/x)
Crisis-proof position
Permanent contract
Fast growing company
Experience
Minimum
5 years
Experience
as a
Hardware Engineer
or
Electrical Engineer
(f/m/x)
with automotive Experience
e.g.
Hardware Engineer
Hardware Designer
Electrical & Electronics Engineer
(f/m/x)
Skills
Required:
Experience with Product Development
(e. g. with Althium Designer, ECAD)
from Design to SOP
as well as
drawing for manufacturing
Knowledge of layout constraints and HW Project plan
Advantageous:
High experience with EMC compliant design
EMC validation
Cost effective electronics design
Functional Saftey ISO 26262
Open-mindedness
Teamwork
Flexibility
Humour
Communication skills
Ability to work independently towards a goal
Self-motivated
Hands-On
Solution-oriented
Quality-oriented
Structured
Systematic
Team-oriented
Education
Bachelor
Master
or
Diploma
e.g.
Electronics Engineering
Computer Science
Physics
or
Comparable
English
Fluently
Advantageous:
German
Spanish
European working permit through citizenship or blue card
Diverse / From young to old
International
Germany
Spain
Clear structures
Flat hierarchies
40 hours / week
35 hours / week
Monday - Friday
Flexible
No on-call duty
No weekend shifts
Flexible
45-minutes Lunch Break
Very flexible
Up to 60% remote work
Ca. 10% / month
Project-dependent
For customer visits
Munich
and
Up to 60% Remote work
Relocation assistance possible
Easy access with public transport
Metro Station
Bus stop
Sufficient secured bicycle stands
Sufficient parking (free)
Various restaurants
Bakery
Diners / fast food restaurants
Numerous shops for everyday needs
Gym next to the office
High comfort
Bright rooms
Short distances to colleagues
Modern equipment
Modern office building
Leisure Areas
Kicker Area
Individual materials available on request
Additional screen(s)
Ergonomic equipment
Laptop, Headset, Dockingstation, Mobile Phone
Extensive communication across teams
Direct / extensive communication
Flat hierarchies
Guidance at eyelevel
Teambuilding Activities
Christmas party
Summer party with families
Oktoberfest
dog friendly
Comfortable & friendly atmosphere
Kitchen
Free coffee / tea
Various other free drinks
Refrigerator
Microwave
Modern coffee machine
Interested? We'll answer questions and put you in touch: